HKKYO is a brand on Amazon that provides various arts and crafts kits for kids to develop their creativity and skills.
The brand offers sewing kits, knitting kits, 3D string art kit, and accessory tools. All the products are designed with creativity in mind so that they can be enjoyed by all age groups, especially kids.
HKKYO is committed to making creative products for everyone and providing an enjoyable experience through arts and crafts.
HKKYO Llama Sewing Kit for Kids is a great gift for kids who love to sew. It includes everything you need to make your own stuffed animal. It's a perfect project for kids (ages 8-12) to do on their own, or with their parents or grandparents. All you have to do is follow the step-by-step instructions that come with the kit and enjoy the DIY process to improve sewing skills!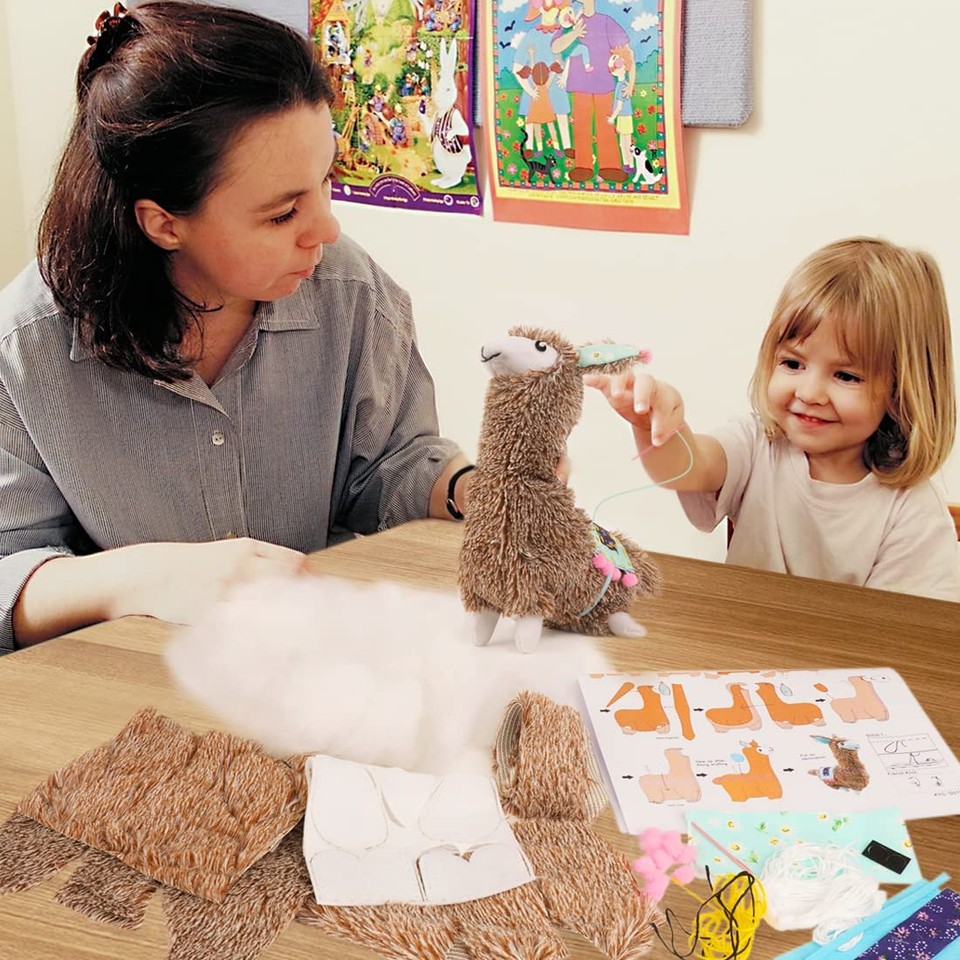 HKKYO Sewing Kit for Kids Ages 8-12
HKKYO Sewing Kit for Kids Ages 8-12 is a great way to introduce kids to the world of sewing. The kit includes all the materials needed for basic sewing projects. It is a fun and educational activity that will keep your kids entertained for hours on end. You can choose from several cute animal patterns such as unicorns, rabbits, and foxes.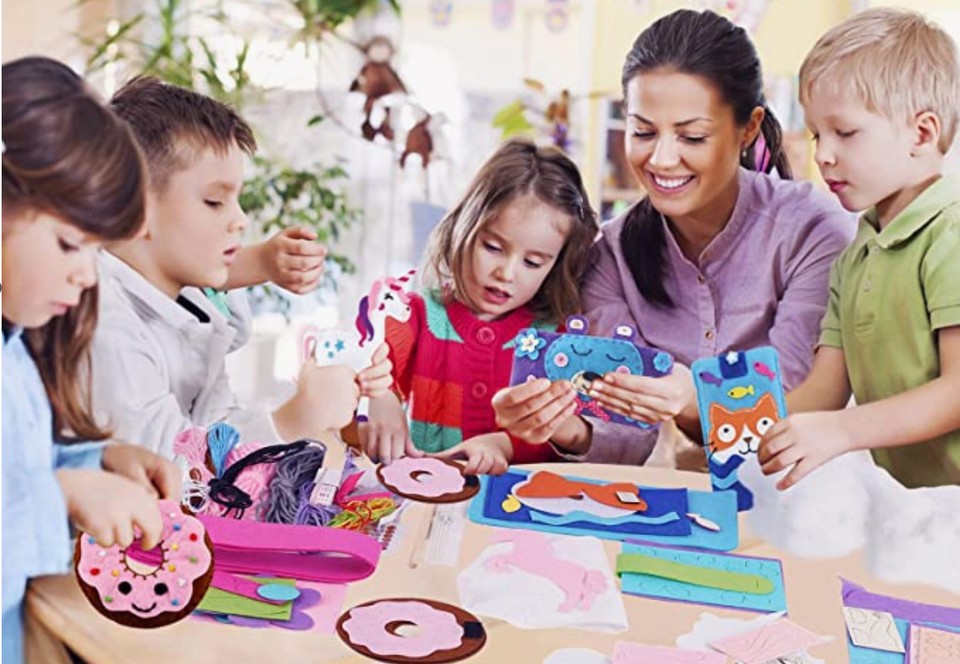 The HKKYO Knitting Kit is a great way to get started on the hobby of knitting. It includes everything that you need to get started on the hobby of knitting, including a loom and all the yarn that you will need. The kit also comes with instructions, so even if you have never picked up a pair of needles before, this kit will teach you how to knit!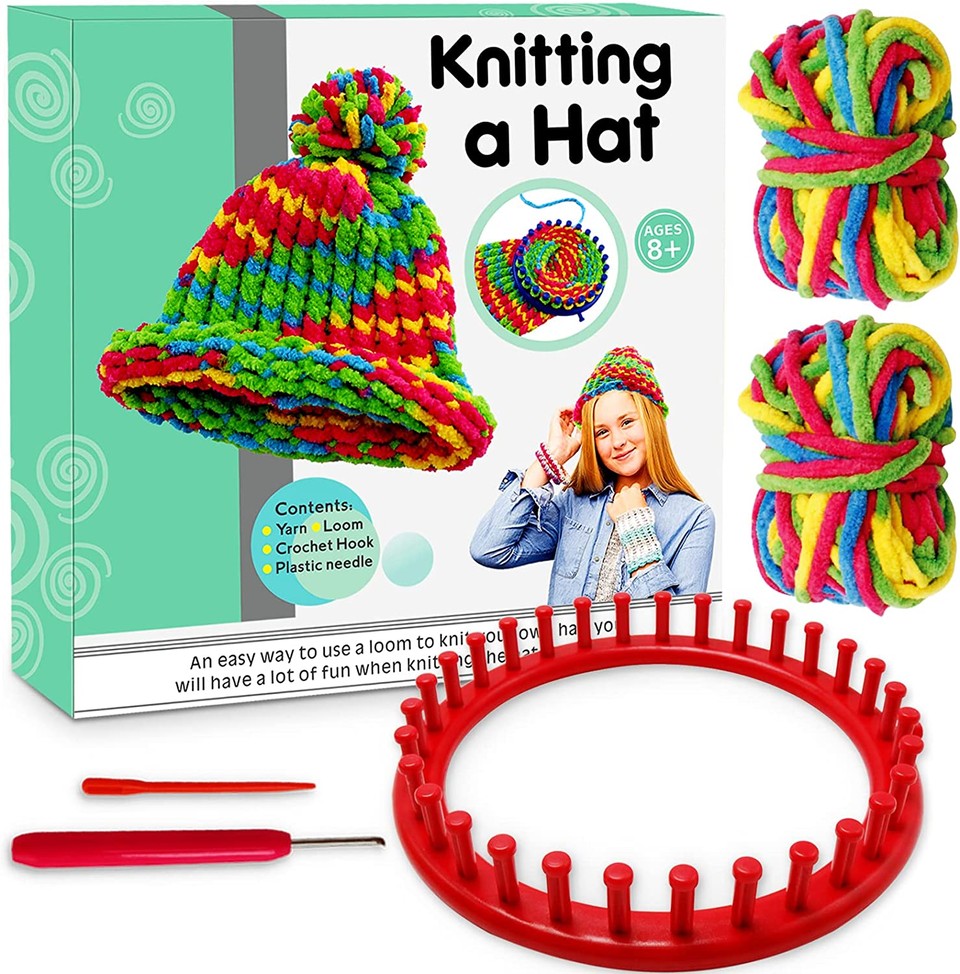 HKKYO 3D String Art Kit is a fun and easy craft kit for kids. It allows you to make 2 flashing lanterns in 2 cute shapes - heart and star.
The String Art Kit includes everything you need including inflatable balloons, grippy-goo glue, metallic twist ties, plastic straw, disposable gloves, iron wire and LED light.
It's a great gift set to cultivate children's hand-eye coordination and creativity. Once finished, they can be used as decorative ambient lights in the room.

This 3D string art kit is perfect for those who are looking for a creative way to decorate their home. It has everything that you need to create your own string art in star and moon shapes. All you have to do is follow the instructions and you will have a beautiful piece of art. It's not just limited to kids, but also a fun DIY craft set for all ages when preparing a gift for others or making LED ambient lights to decorate their own space.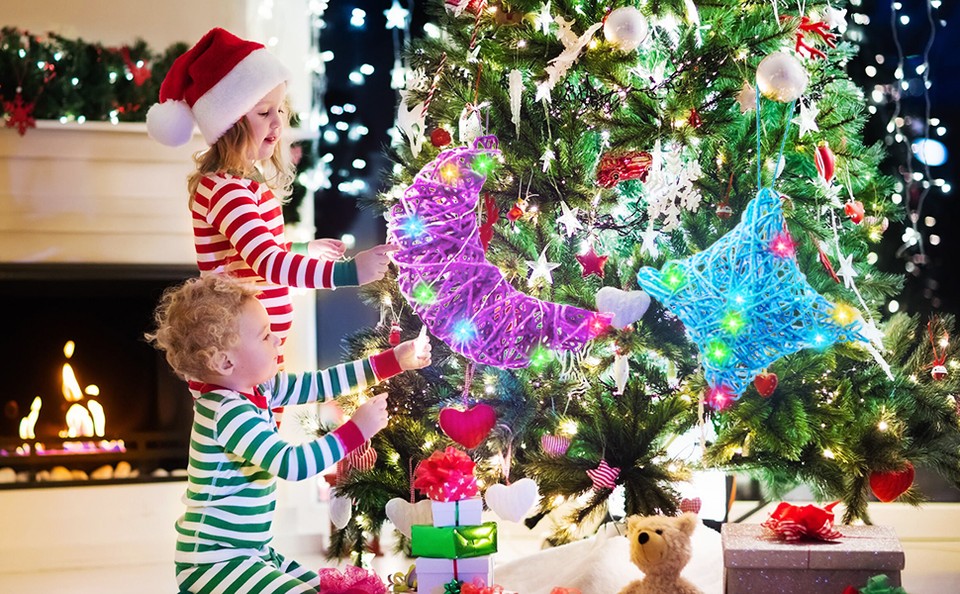 Wind chimes are one of the most popular items for people to buy as gifts. They are a great way to bring some natural sounds and beauty into your home.
The HKKYO Make A Wind Chime Kits is perfect for children who want to create their own wind chime. This kit comes with two wood wind chimes and full accessories. It also includes instructions on how to create your own wind chime. The best part about this kit is that it enhances children's hands-on ability and helps them be creative while learning something new.
This kit is a great gift idea for anyone who wants to bring some natural sounds into their home, or have a fun project with their kids!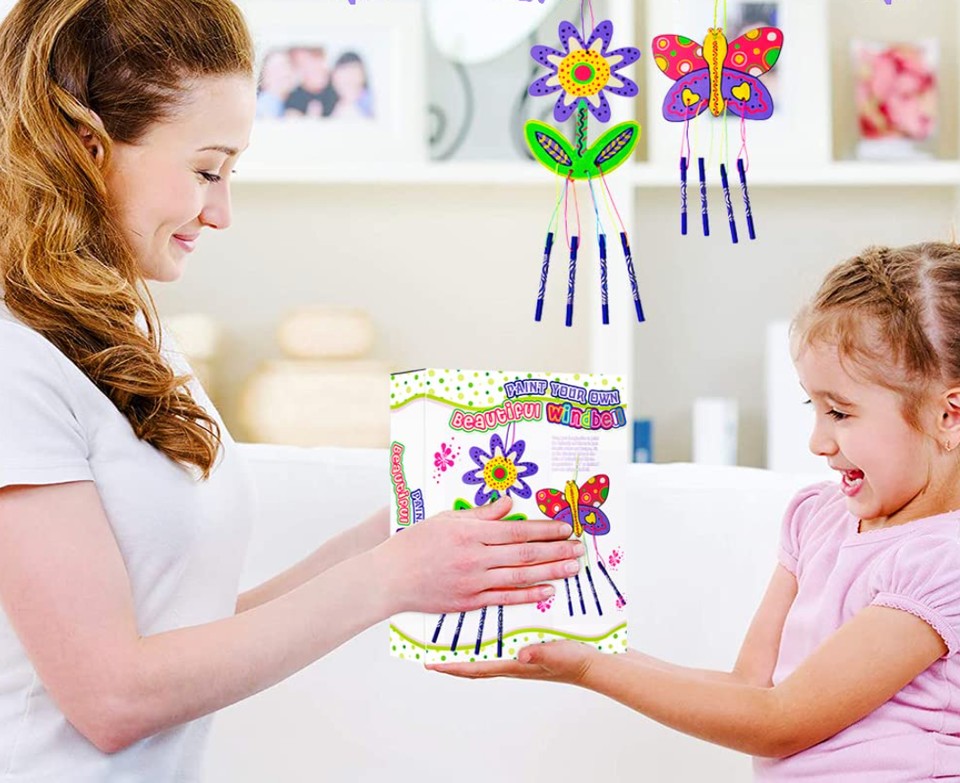 An essential tool for any crafter, the HKKYO Craft Circle Cutter is a must-have for anyone who loves to create with paper. This cutter is designed to cut circles of various sizes. It has a wide diameter range and can cut up to 13 inches in diameter. It includes 3 blades that are sharp for efforless cutting as well as being safe for users.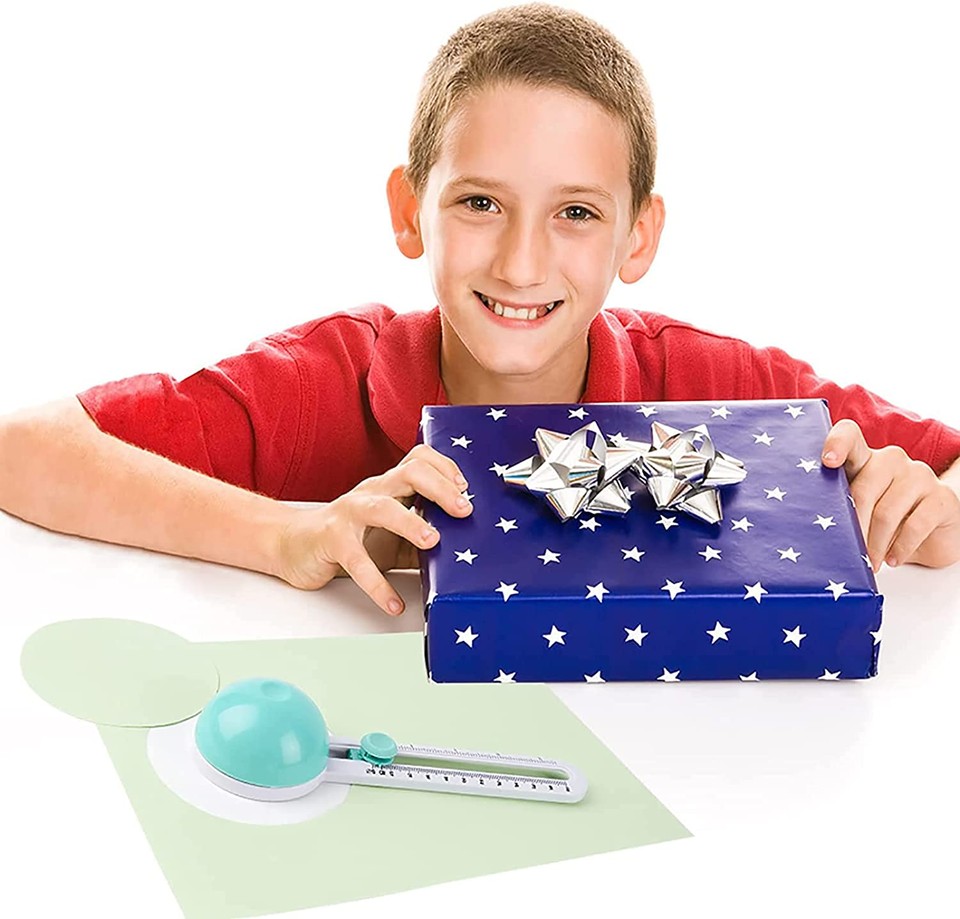 This hole punch is a simple and easy to use tool for punching holes in paper. It can be used for crafting, scrapbooking, and other purposes.
The HKKYO Hole Puncher is a simple and easy to use tool. It has a diameter of 1 inch and comes in a 3pcs set. It's widely applicable to wrapping papers, corrugated papers, photo papers, 100g-200g adhesive paper, and more.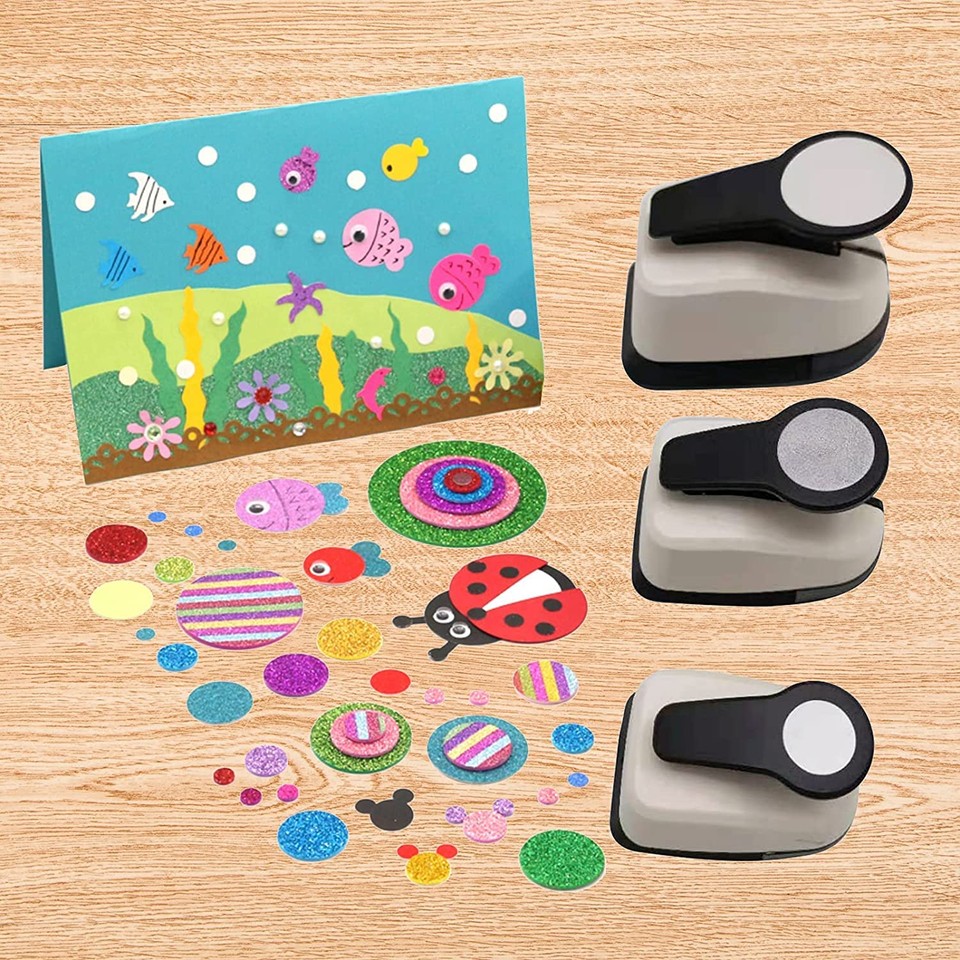 The HKKYO scoring board is a multifunctional tool set for paper crafts. It includes an 8.46*6.29" scoreboard, a bone folder, and a 3.35*2.95*1.77" corner notch punch for envelopes. This tool set can be used to make different sizes of envelopes and score different shapes of paper craft projects.
The whole set is made from durable, high-quality materials that are safe for use with all kinds of paper crafts including scrapbook paper, cards, decorations, Christmas cards, birthday invitations and more!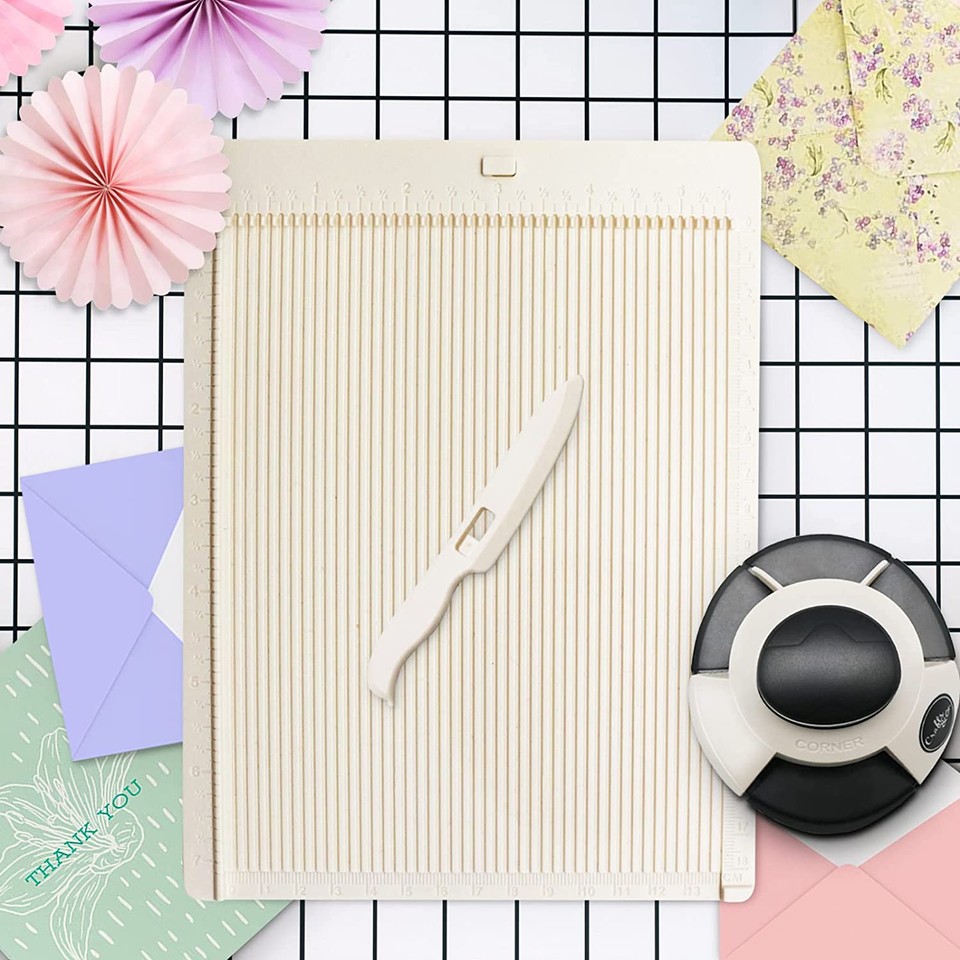 This product is a handmade scrapbooking punch that can be used to create a cute, penguin shape. It is made of high-quality and durable plastic and die cast which lasts for a long time to make more than hundreds of paper cuts.
This penguin hole punch cuts smoothly through 70-220 gsm card stock, plain white paper, photo paper, foil and foam sheet less than 2mm. Ideal for decorating scrapbooking, envelopes, greeting cards, crafting class and DIY artwork.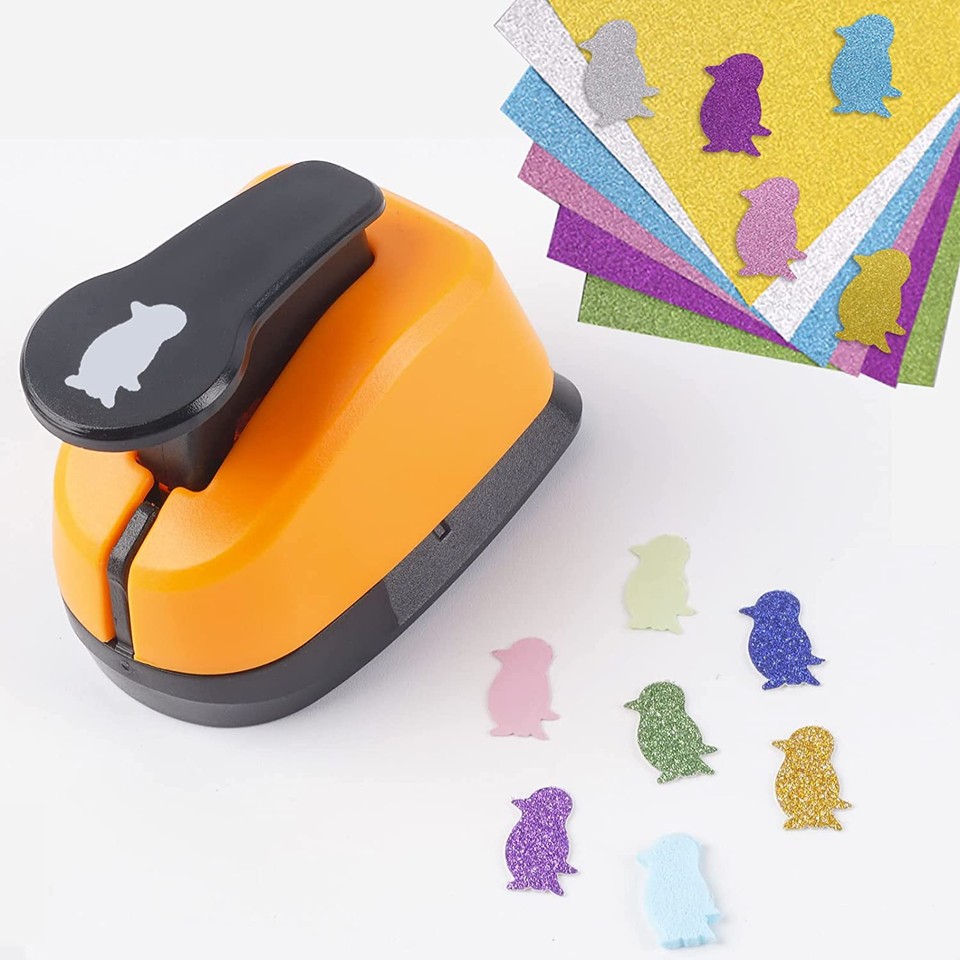 Watch
 

Amazon Live

 

Every Tuesday Evening 7:00-8:00pm PST

If you want to see more deals on Amazon, please follow Deal Stories on Amazon, and watch our Amazon live streaming every Tuesday evening from 7:00pm to 8:00pm PST.